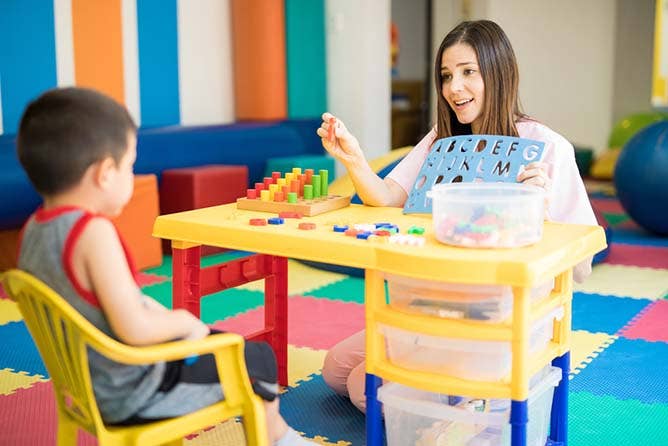 Pediatric Physiotherapy is another specialized branch in physiotherapy which helps small children to achieve their optimal physical development and functions. Such specialists work on the movements and conditions that may affect the baby or growing child and helps to treat them from a very early age. They work with the child in a different range of situations extending to home, pre-school groups, education, and leisure activities.
Nowadays many children suffer from the problems of the delayed milestone, cerebral palsy, etc., and need physiotherapy for a longer duration in order to improve their well-being and make them independent enough.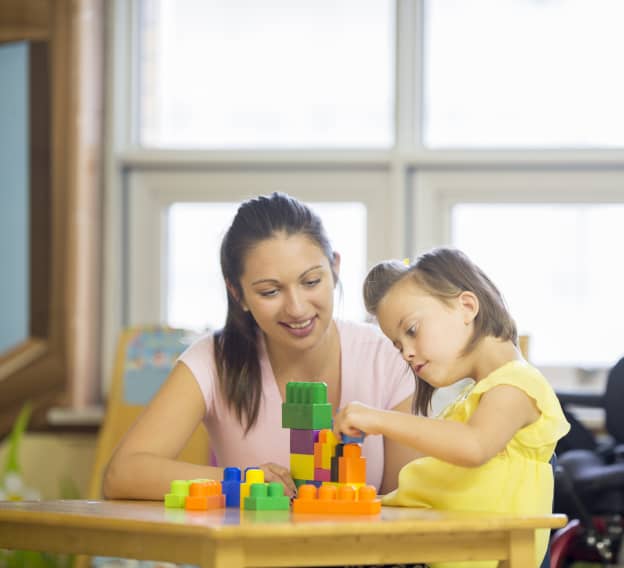 Some of the conditions that are seen in children that require Physiotherapy includes:
➤ Congenital Hip Dislocation
➤ Delayed milestones
➤ Club foot deformity
➤ Childhood Disability
➤ Head injury
➤ Cerebral Palsy
➤ Childhood Obesity
➤ Congenital genetic disorders
➤ Congenital Torticollis
➤ Duchene Muscular Dystrophy
➤ Down's Syndrome
How our Pediatric Physiotherapists' (PP) works?
➤ Our PP works in a team with the other specialties including Psychologist, Speech therapist, Occupational therapist, etc.
➤ PP starts by assessing the child, examining them with the help of various tests, and making the best possible treatment plans for them.
➤ They recommend the equipment which may be required in order to assist various activities such as Splints, Spinal Brace, Proper Footwear, etc. which are lightweight and durable.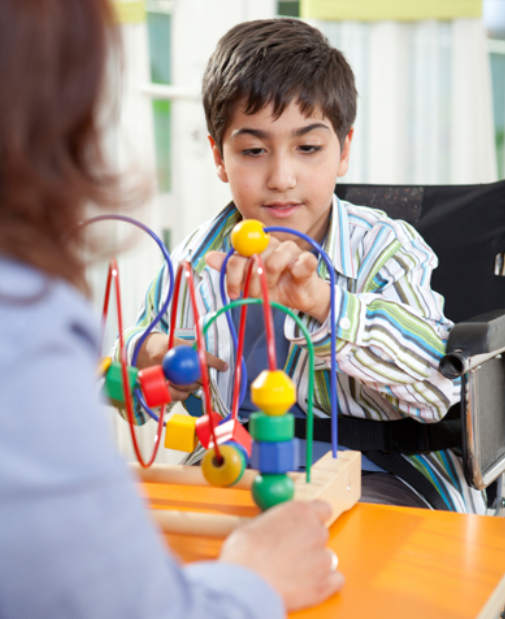 ➤ Different treatments are done in order to treat a child include:
‣ Play activities
‣ Arm exercises combined with ball works
‣ Drawing pictures
‣ Leg exercises
‣ Movements encouraged by fetching objects of different color and sizes
‣ Balancing exercises
‣ Gait training
‣ Muscle activation and strengthening exercises etc
➤ PP helps the child to function effectively and efficiently and manage the problems they are going through.
➤ Our PP help children to reduce spasticity, help them to cope up with the milestones, make them independent, and strengthen the muscles.
➤ They plan a treatment that is as effective as possible in reducing the disabilities and thereby helping the child to enjoy the optimum quality of life.
➤ Parents and Family education plays a major role throughout the treatment in order to keep their child motivated and support them.
What our Clients have to say
Frequently Asked Questions